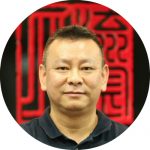 Su was one of the first Chinese game producers to go to Japan for game development in 1990s. He firstly worked as programmer for an amusement machine developer, then in 1995, he joined KONAMI as a main developer on the "Pro Evolution Soccer" project. After coming back from Japan, Su joined Konami Shanghai as a production director, and during this period, he was in charge of many game projects.
As a pioneer of the Chinese game development industry, Su established MINELOADER in 2003. During the past decades, under the direction of Su, MINELOADER has taken part in many world-renowned game projects, and developed into one of the most famous game production companies in China. With rich experience, MINELOADER will continually explore new ways of game development.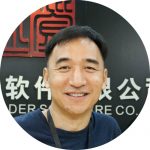 Deputy Managing Director, Art Director
Graduated from a professional art school, Xu has a good art background of the traditional painting. From 1996, he started working in KOEI Japan and Konami Japan, and during this period, he had 7 years of game art production and management experiences.
Since the establishment of MINELOADER, he has been committed to provide clients with the highest art quality and best production pipeline during the last decade; moreover, he has always tried to find better and innovative solutions for clients according to the continuous changes of the market. Xu has participated in the productions of dozens of classic games, including the early ones like "Kessen" and "Three Kingdoms", and the contemporary next-gen titles like "GTA V" , "Hitman" and "For Honor".