Innovation Through Adversity: The Mineloader Studios Way
In the rapidly evolving world of 3D art and game production, keeping pace with technological advancements and industry trends is not just an option, but a necessity. At Mineloader Studios, this dynamic pushes the boundaries of innovation, fostering a culture of constant learning, exploration, and solution-finding. The 20th anniversary of Mineloader Studios presents an opportune moment to explore how the company's hands-on experience, focus on technical trends, and commitment to innovative solutions keep it ahead of the curve.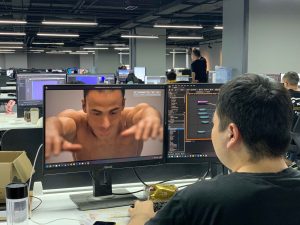 Indeed, the magic of innovation at Mineloader often takes root from complex client demands. Whether it's integrating the latest software developments, pioneering in new processes, or mastering emerging artistic techniques, these demands shape the arena for Mineloader's innovative pursuits. They transform challenges into opportunities, forging a pathway to novel solutions and fostering an environment where creativity thrives and problem-solving is paramount. For instance, Skinning and Rigging work is always closely related with coding, which can be simplified via batch operation. By using the plugins we developed by our own rigging team, we can shorten the work that requires several hours by hand to several minutes. With the tools our team developed in Maya with Python and their functions, we can save a good amount of time and cost for our clients in their development.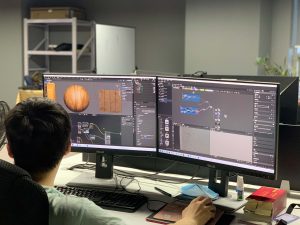 Central to this process is the study group composed of technical artists and art directors. Confronted with a challenge, this group delves deep into research and experimentation, exploring the extents of current knowledge, tools, and techniques. The diversity of their backgrounds and expertise fosters a multidimensional approach to problem-solving, often leading to solutions that push the boundaries of what's possible in 3D art and game production. When we participated in remastering a well-known title for Nintendo Switch platform, there were limits due to hardware reason, by further studying on how the proprietary engine works, given the visual art quality is guaranteed, we managed to achieve the best performance through the methods we developed like vision cone removal, component loading sequence, dividing and combining the loading component to find the balance between drawcall and removal process, etc.
Upon developing a solution, the knowledge doesn't stay confined within the study group. Instead, it's disseminated across the studio, turning each innovative solution into a catalyst for company-wide growth and improvement. This unique practice embeds the latest knowledge and techniques into the very fabric of Mineloader's operations. In this way, Mineloader ensures all clients benefit from the latest advancements and innovative solutions pioneered by the studio.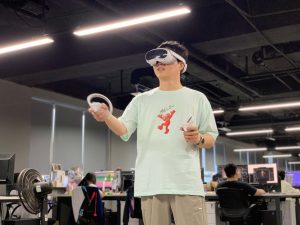 However, Mineloader's innovation journey doesn't end with solving a single problem. It's a continuous cycle that propels the studio forward, aligning with the company's core principle of perpetual improvement. This ethos is integral to the DNA of Mineloader Studios; as each challenge is overcome, the studio becomes better equipped to tackle future complexities, making it a relentless powerhouse of innovation.
In conclusion, the way Mineloader Studios innovates is a testament to the studio's resilience and commitment to being at the forefront of 3D art and game production. With a constant eye on the future, Mineloader continues to learn, evolve, and adapt, ensuring they deliver the latest and greatest to their clients. As we celebrate 20 years of Mineloader Studios, we also celebrate the spirit of innovation that has been, and will continue to be, the driving force behind its success.